EDINBURGH FROM THE NORTH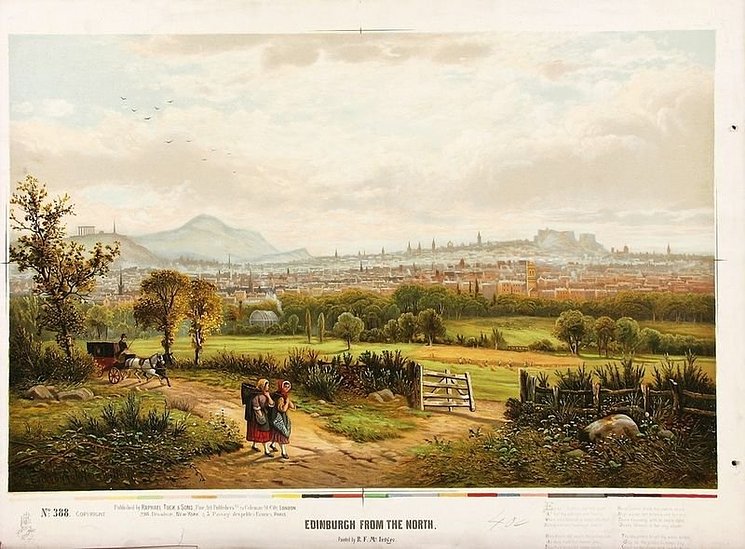 The registration holes are still present on the right side margin area, and also the registration lines and stone color bar palette at the bottom, which a total of 23 stones were used in this Chromolithograph printing. The registration marks & margin info were typically not intended to remain on the piece and usually got trimmed back to just the image for sale to the public (or were trimmed off and put on back of frame),
---
EDINBURGH FROM THE NORTH
388
circa 1883-1893 "Edina! Scotia's darling seat! All hail thy palaces and tow'rs Where once beneath a monarch's feet Sat Legislation's Sovereign pow'rs! Here Wealth still swells the golden tide, As busy trade his labour plies; There Architecture's noble pride Bids elegance and splendour rise. Here Justice, from her native skies, High wields her balance and her rod; There Learning, with its eagle eyes, Seeks Science in her coy abode. Thy daughters bright thy walks adorn, Gay as the gilded Summer Sky, Sweet as the dewy milk-white thorn, Dear as the raptured thrill of joy.".
R.F.MCINTYRE
24 x 32 in with margins, image size 19.5 x 30 in